Influencer
Help us reach people who are struggling and unsure where to find help.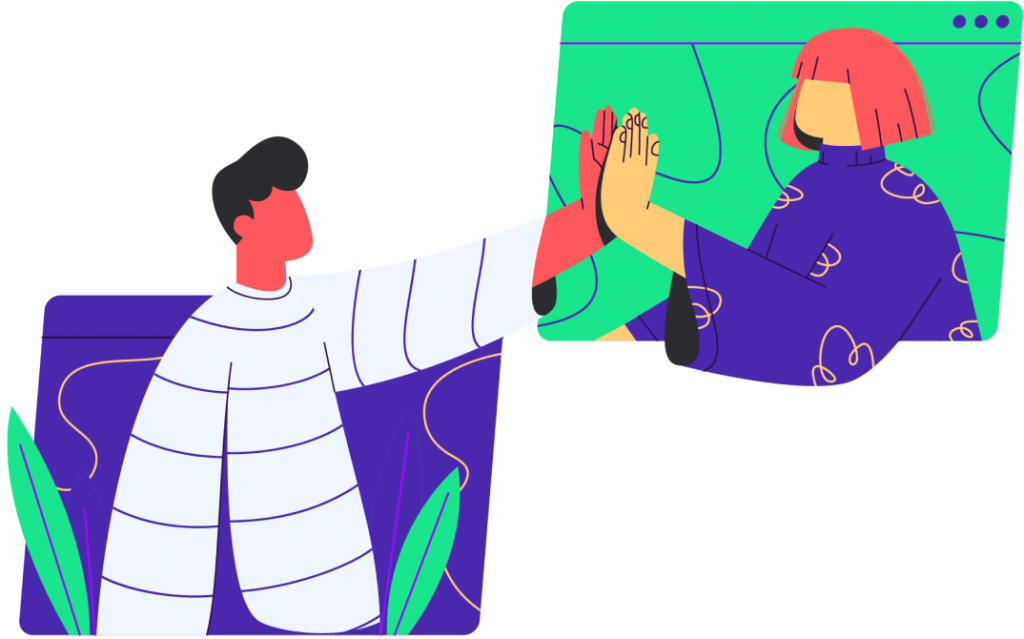 My Pickle CIC is a not-for-profit social enterprise that helps anyone in the UK facing a big life challenge to find help fast through one simple search.
This is a rare opportunity to make big impact to a fast growing and popular social initiative. If you are a UK-based influencer with 1,500+ followers, who supports our vision and aligns with our values, we would love to hear from you.
Our Vision
Our vision is to help break down the barriers that leave many people struggling alone through life challenges. The barriers we refer to are awareness, accessibility and availability of support.
Our current focus is on helping raise awareness of support that can help those in need. We are doing this by building the UK's largest database of trusted support, equipping millions of people with the ability to find help fast.
At mypickle.org we crowdsource, review and signpost to external resources such as helplines and support groups. All major life challenges such as health and housing are covered. Stories are also shared on the website to encourage and inspire others to find support.
Starting in 2019 with the input from hundreds of volunteers across the UK, there are already over 1,750 different resources listed. My Pickle CIC was recognised in NatWest's SE100 'Top 25 Trailblazing Newcomer' and Founder Cat Divers identified as a finalist in the UK Social Entrepreneur Index.
Our Values
– Empathy, the ability to understand and share the feelings of someone facing hardship
– Sharing, of knowledge (of support resources) and personal experiences to help those in need
– Equity, the most vulnerable and disadvantaged in society should be supported more
– Collaboration, working together with others across the UK to further social impact
– Trust, in the vetted information we share, in our work and each other
Influencer Areas and Audiences
We welcome applications from influencers with one (or more) of the following reach or niche areas.
Reach
– Students
– Young females
– Mothers
– Health or social care workers, including GPs and link workers
– HR or employee wellbeing sector
Niche
– Mental health / wellbeing
– A specific health issue (this could be any major or chronic condition)
– Disability or learning difficulty
– Racism and discrimination, including gender and sexuality
– Housing issues and homelessness
– Debt and poverty
– Domestic violence and domestic abuse
– Work issues, including bullying, harassment and unemployment
– Bereavement and loss
– Relationship and family problems
– Victim of crime
– Any other topic covered on the website
Activities
– Add your story of how you overcame a difficult life challenge to the website, this can help inspire others facing similar issues
– Provide a public testimonial as to how My Pickle could have helped you previously, or how you have used My Pickle to find support for yourself or someone you know
– Promote mypickle.org to: Help followers find support; Ask followers to share their stories; Ask followers if they notice any missing resources to be added to the website
– Take part in a short, recorded video (Q&A or panel discussion) about your experiences
– Share your story with us to the press if the opportunity arises

– Offer input and feedback on our social media content
Requirements
– 1,500+ followers
– Motivated self-starter
– Publish content regularly
– Confident in speaking out about struggles you have faced and how My Pickle helped / or could help others facing similar struggles
Benefits of volunteering
This is an unpaid volunteering role, however we offer the opportunity to:
– Find personal satisfaction in giving back to the community and helping others
– Grow Influencer experience in a welcoming and diverse not-for-profit environment
– Apply your skills to further a social initiative and help those in need
– Behind the scenes access to our monthly internal meetings
– Access to our friendly, fun and fortnightly socials
– Opportunities to apply your skills in other activities
– References and testimonials to further your career
Time Commitment
– Approximately one hour per week
– Remote position (work from home)
– Four-month term commitment starting Jan or Feb 2021
To Apply
Please send an email to hello@mypickle.org by 15 February which includes:
– Why you are interested
– The Reach or Niche area(s) you focus on (listed above)
– Your social media handles, follower numbers and any other partnership experience you have (experience not necessary)