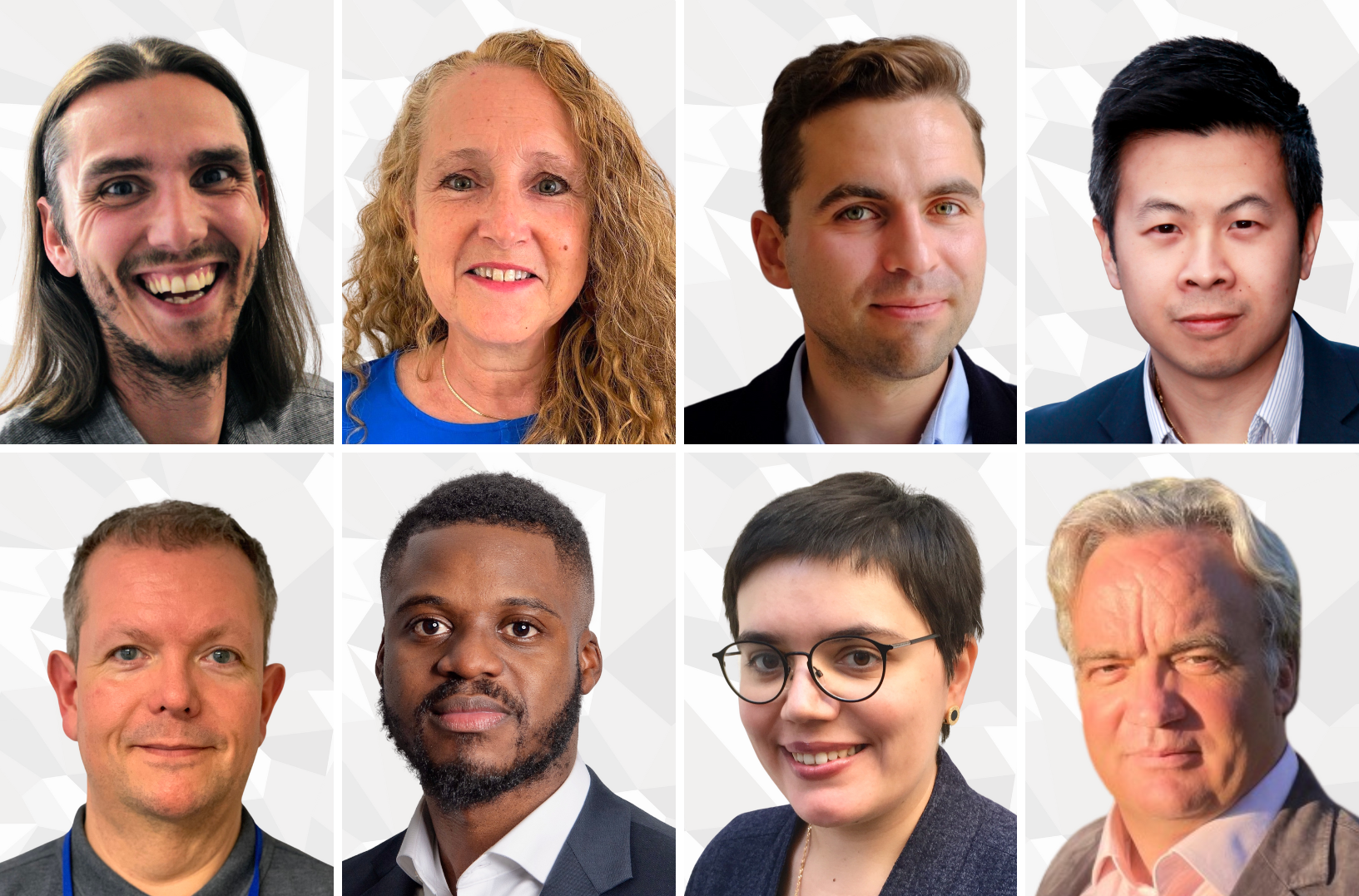 My Pickle Appoints Eight New Board Members
My Pickle Appoints Eight New Board Members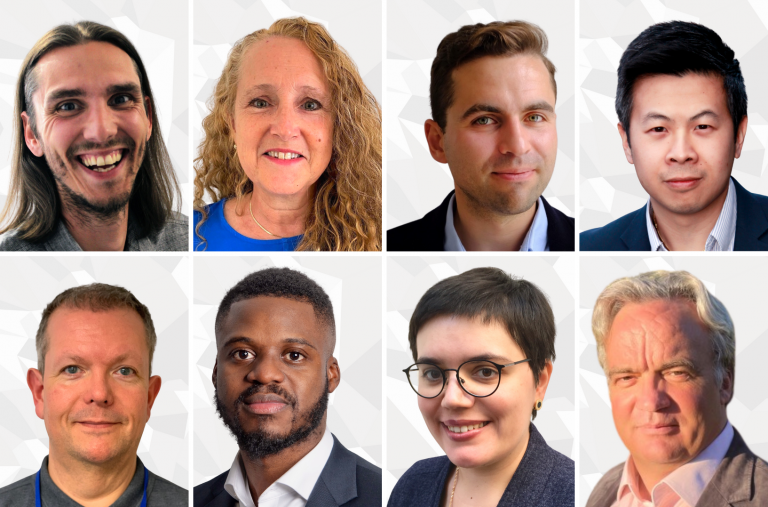 Appointments Will Strengthen Areas in Technology, Funding, Marketing and Governance.
My Pickle CIC ('My Pickle'), a not-for-profit initiative that helps the general public to find trusted support in times of need, on 13th June welcomed eight new non-executive directors to its board: Jenny Arcanjo, Kit Chong, Rhys Corley-Morgan, Tatenda Mazivanhanga, Olga Murray, Mikhail Petrov, Drew Raine and Leigh Rankin.
"We have such an exciting future ahead. With the recent separation of trading activities to National Support Network CIC and Scott McLeod joining as My Pickle Co-CEO now is the time to refocus efforts on generating and scaling social impact," said My Pickle Founder & Co-CEO, Cat Divers.
"Each director brings skills and experience aligned to one or more of our upcoming goals. We are incredibly grateful to be joined by this group of industry experts who have volunteered their time to drive this initiative forward."
The eight non-executive directors join existing non-executive director, Alysaa Ordu on the My Pickle board.
Jenny has a background in modern languages and is qualified in translation and teaching. Her varied experience spans the public, charity and private sectors, including 13 years in financial data analysis at Thomson Reuters. She previously worked for Oxfam and now works for the Trussell Trust, a charity striving to end the need for food banks in the UK. Her volunteering with My Pickle began over two years ago, previously as a Community Manager and now as an Operations Manager.
Jenny said: "It has been heart-warming to see My Pickle develop under Cat's steady leadership over the last 2 years, and to be part of such a committed team. I began volunteering when furloughed during lockdown, at a time when signposting to key services was so important and that need for support is still acute. Volunteering with My Pickle motivated me to return to the charity sector and inspired in me an ongoing interest in volunteer programmes as a means of providing both interesting experience and support into employment."
Kit started his career in public relations, working for agencies such as Hill+Knowlton, Golin and Weber Shandwick, and then worked in marketing and business development for the Alibaba Group. He founded and ran different businesses from beauty to property. He has been involved with the charity sector, volunteering for The Felix Project and The Prince's Trust. Kit also mentors several businesses, guiding them on marketing, operations and business growth.
Kit said: "I have been fortunate to have many people guide me personally and professionally, and it wasn't so straight forward to find the help. This is why I feel connected to My Pickle and to help them gain the awareness so that more vulnerable people can quickly access the help they need. I'm very proud and excited to be part of this initiative because there are so many challenges and barriers in this world, and I want to be a part of helping others and enhance their lives for the better."
Before his current role as Impact Manager, Rhys spent more than five years working in The Big Issue's Frontline team supporting vendors as Operations Manager for Scotland. While working at The Big Issue he studied part-time with The Open University to achieve his BA in Politics, Philosophy & Economics. Rhys' current role focuses on measuring the impact of the services, programmes and projects TBIG deliver while also working to achieve consistent approaches to impact management, measurement and data across the whole of TBIG.
Rhys said: "After working to support Big Issue vendors through periods of emergency and crisis, I hugely appreciate information being made easy to access and use, while knowing it comes from a trusted source. My Pickle can be that trusted source for people facing an emergency or needing support. With current societal pressures becoming more severe many people will be seek help for the first time and My Pickle can be there to help them."
Tatenda is a Product Manager with several years of experience in delivering innovative technologies; both in strategy and delivery to help better serve customers, solve real problems and improve business operations in an ever-evolving world. His previous roles in management consulting included spearheading business transformations and rolling out disruptive technologies across the public sector, telecoms and finance organisations.
Tatenda said: "Through a personal life-changing experience of my own, I resonate with the cause. Trying to find help with a specific issue which required a cultural similarity and understanding in some of the stigmas we have in the African community was not easy. I admire the work My Pickle is doing to help facilitate connecting individuals to an abundance of resources, helplines and support services. Through my personal and professional experiences, I now seek to contribute to help further the reach and capabilities of My Pickle."

Olga Murray
Olga is the Founder of Private Goodness, a corporate responsibility and ethics consultancy. She has provided social impact training to companies based in Asia, Africa, America, the Middle East and Europe, and won two International CSR Excellence Awards. Previously, Olga worked for a number of national and regional charities where she managed corporate partnerships and volunteering programmes. She is a lifelong volunteer herself, with a passion for supporting people to get jobs they love.
Olga said: "I know how much time and energy is wasted when people are looking for help online, and how life changing early advice can be. I am really excited to work with other volunteers to empower more people to 'find help fast'."

Mikhail Petrov
Mikhail is a Director of Strategy at Xero, a cloud accounting software provider. Before that he was managing strategy and operations for the LinkedIn advertising business and worked as a management consultant at Bain & Company, advising executives on a wide range of business problems. Mikhail holds a degree in business law, and an MBA from Kellogg School of Management, Northwestern University.
Mikhail said: "I believe that technology has a massive opportunity to change our world for the better. My Pickle is one of the tech organisations solving a very real problem – finding right information is hard, particularly at time of crisis, when people need it quickly. Having such resources at hand is invaluable for anyone going through difficult times or trying to help others. I am very excited about the role My Pickle will play in scaling access to resources, streamlining access to information, and amplifying voices of amazing organisations offering help."

Drew Raine
Drew is a consultant with over twenty years' experience in delivering large scale transformation programmes in business, operations and IT across a number of industry sectors and geographies. Drew's experience includes delivering improved multi-channel customer experience. Drew also works with community projects in his home town of Tunbridge Wells and coaches Youth Rugby at his local club.
Drew said: "Working with community projects I have seen challenges people have accessing support, be that acceptance of needing help, awareness of what support is available or accessing the right kind of support. The pandemic and now the cost of living crisis have only exasperated the situation. I have seen the huge difference getting people the support needed can make and supporting an organisation that looks to ensure anyone can access the right type and quality of support they need is a personal passion."

Leigh Rankin
Leigh is an enthusiastic technologist that has been lucky enough to work with many amazing people and some of the world's best-known companies over the last three decades, including Coca-Cola, Bacardi-Martini, and Gillette. In recent years his focus has been on the Public Sector, working closely with the likes of Scottish Government and Disclosure Scotland to deliver tangibly improved digital services for citizens. He is a passionate advocate for Corporate Social Responsibility and is proud to support several initiatives in his spare time including ScotlandIS Critical Friends and Dell STEM Aspire.
Leigh said: "Times are tough for everyone at the moment, and as more and more people find themselves in a pickle it will be ever more important that they can find relevant help and support for their problems. I'm really excited to have the opportunity to optimise My Pickle services in a meaningful way by contributing my own experience to the team. The potential benefits that the service could offer to people that are struggling appear to be limited only by our imagination and ambition."


General
Everyday life is more expensive than it was before. For a variety of reasons, prices for things, such as food and energy, are going up.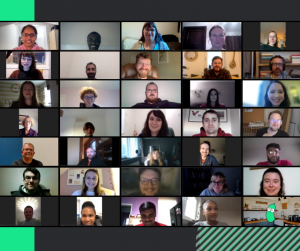 General
My Pickle has expanded its team of volunteers with the launch of Volunteer Cohort 5. As a Community Interest Company, My Pickle aims to improve
Subscribe To Our Newsletter
Receive the latest news and updates delivered straight to your inbox!


General
Everyday life is more expensive than it was before. For a variety of reasons, prices for things, such as food and energy, are going up.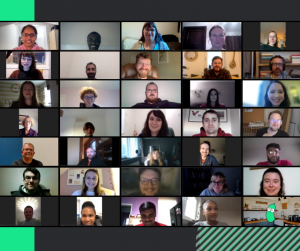 General
My Pickle has expanded its team of volunteers with the launch of Volunteer Cohort 5. As a Community Interest Company, My Pickle aims to improve