My Pickle welcomes two new appointments to establish executive team
My Pickle welcomes two new appointments to establish executive team
My Pickle CIC, a social enterprise that helps the general public to find support in times of need, has welcomed two new roles of Chief Technology Officer (CTO) and Co-CEO of My Pickle CIC, supported by investment funding from Big Issue Invest into parent company National Support Network ('NSN') CIC.
Simon Pitt joins as CTO and NSN Co-Founder while Scott McLeod joins as Co-CEO of My Pickle CIC. They both take up their new roles on April 4th.

Pitt will oversee technical strategy and delivery across NSN and My Pickle. McLeod will focus on strategic and operational development for My Pickle.

Pitt joins part-time and, in addition, works as Head of Product for Corporate Digital at the BBC.
He has 15 years' experience running software engineering teams, developing web applications, APIs and databases. He has been a director at the B2B company Simplex Mobile and B2C company Mobile Appster.
Simon said: "The last thing you want when going through a difficult life experience is to be spending your time hunting around trying to find the right service or organisation. I've always enjoyed making processes and systems simpler and easier and to reduce friction. This gives me the opportunity to do just for people at a time in their life when it matters most."
Scott McLeod joins My Pickle with a background of managerial and leadership roles in the hospitality industry for over 15 years. His experience is broad and varied, encompassing sales, operational management, strategy, customer service, marketing and training.
He has particular interests in developing and implementing systems, and in training and mentorship. During his time in the hospitality industry, Scott worked with a wide range of stakeholders and dynamic organisations.
Scott said: "Aside from our important work signposting support resources for people in need, one of the most exciting aspects of working at My Pickle is the opportunity to work alongside our volunteers. Particularly, to help support them into employment."
My Pickle Co-CEO and NSN CEO Cat Divers said: "This is an exciting and significant development for us. Simon and Scott will play integral roles at a crucial time for us, as we reimagine our volunteering programmes to help more people into employment, and continue to build on our existing offerings. The passion they have for our vision to help people facing crisis get the help they need when needed is clear. The skills and expertise they bring fill me with confidence about our ability to continue to grow and scale this life changing initiative through both CICs."


General
Everyday life is more expensive than it was before. For a variety of reasons, prices for things, such as food and energy, are going up.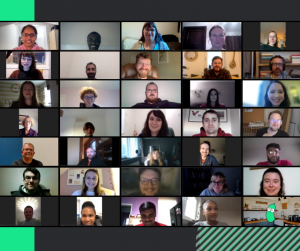 General
My Pickle has expanded its team of volunteers with the launch of Volunteer Cohort 5. As a Community Interest Company, My Pickle aims to improve
Subscribe To Our Newsletter
Receive the latest news and updates delivered straight to your inbox!


General
Everyday life is more expensive than it was before. For a variety of reasons, prices for things, such as food and energy, are going up.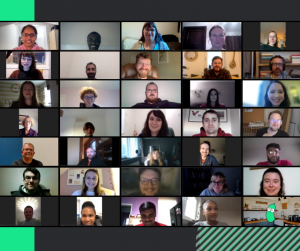 General
My Pickle has expanded its team of volunteers with the launch of Volunteer Cohort 5. As a Community Interest Company, My Pickle aims to improve