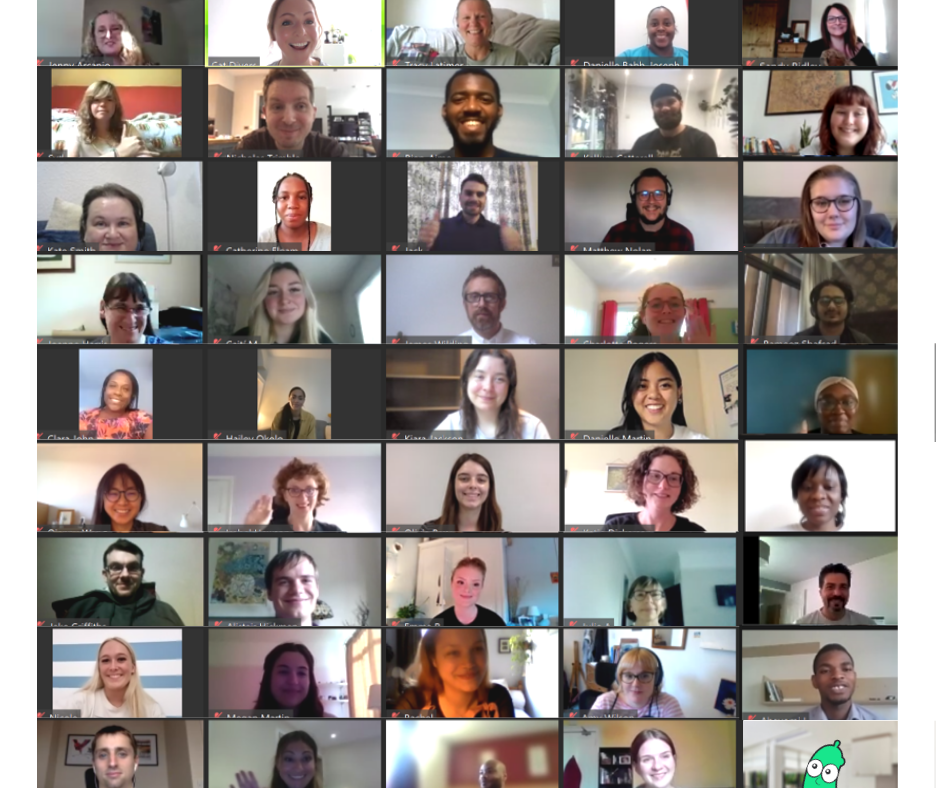 What volunteers say My Pickle has given them – a great set of skills and a sense of purpose
What volunteers say My Pickle has given them – a great set of skills and a sense of purpose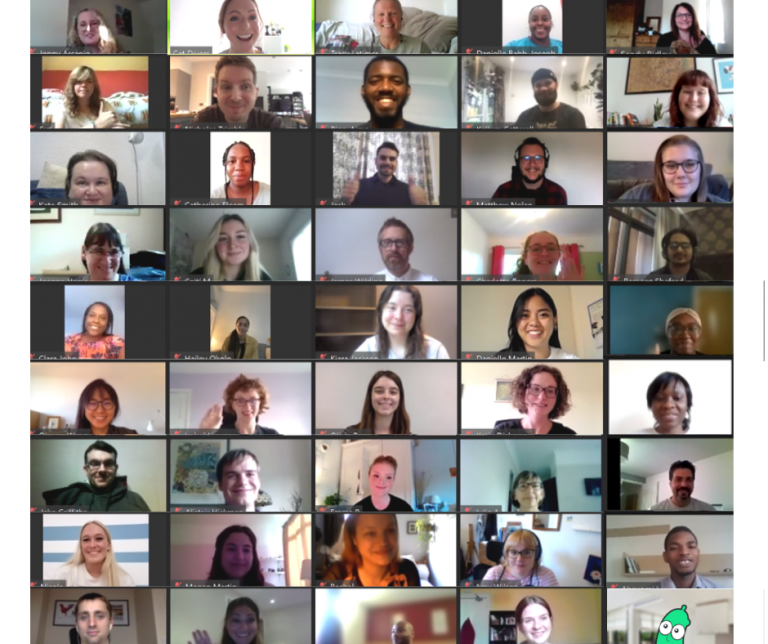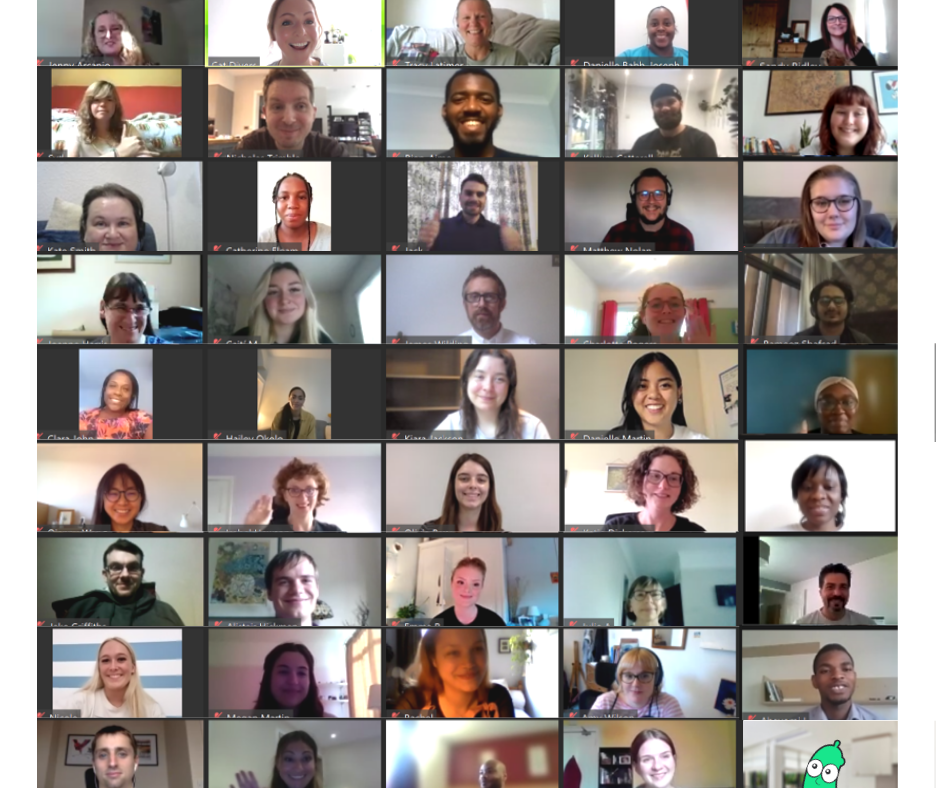 My Pickle CIC has launched Cohort 3 of their popular volunteering programme. Volunteers are the bedrock of My Pickle, over 200 volunteers across the UK have already supported activities including creating the UK's largest database of national support with details of over 2,000 resources such as helplines listed here at mypickle.org.
Cohort 3 will build on the collaborative successes of Cohort 2 volunteers leading to 2,149 people being connected to support via mypickle.org.
Cohort 3 volunteer activities span social media, research, quality assurance and tech/UX areas. With over 150 applications My Pickle founder, Cat Divers, said: "I'm overwhelmed that so many people share our vision that no-one should struggle alone and want to support our work. I am very grateful to everyone who took the time to apply. I'm just sorry we don't yet have capacity for more than 20 new volunteers at a time." 
 "I am so thankful for the support from every volunteer past and present. It really speaks to their characters that, within their hectic lives, they find a couple of hours each week to try to make the world a better place for others."
"I love sharing this journey with our volunteers and it's also a personal journey for them… At the end of Cohort 2, 26 volunteers, over half of the team, reported securing a new role or job since joining!"
"With such a diverse and talented team in Cohort 3 I am very excited for what the future holds!"
All our volunteers are amazing people, so we thought we'd share their experiences here, and if volunteering for My Pickle is something you'd like to do then please see the details below about Cohort 4!
Nick Trimble, from Manchester.
"I became a volunteer with the aim of helping more people in a similar situation to myself. I was trying to regain a sense of a working life again, having begun living as a freshly disabled person.
"Volunteering with My Pickle has helped me to rebuild my work integrity again. It has proven to both myself, and all the other naysayers, that I can still hold a degree of responsibility after my last few years of disability, and I should only have very high hopes for my forthcoming disabled future. I have learnt that I should only look forward to my life these days becoming filled with a much more positive twang, and I just can't wait!
Isabel Hewson from London.
"Through volunteering, I have gained experience in research and evaluating sources for quality and authenticity.
"I've also had opportunities to peer review work submitted by others to ensure it is up to standard, and I enjoy feeling part of a team. I also like feeling as though I'm making a difference to people's lives." 
Amy Wilson from Surrey.
"I began volunteering for My Pickle when I got made redundant. I needed something to focus on and to also help me build my skills while I was unemployed.

"Volunteering has helped me to gain teamwork and managerial experience, and I have also learned how to design social media posts and create videos on Canva."



Joanne from Staffordshire.

"I joined mypickle.org as I have fibromyalgia and I wanted to give something back to everyone else who suffers with chronic conditions. 
"I am so pleased I got involved as I work alongside a great bunch of people and my research skills are being put to good use and have developed throughout the course of volunteering. 
"When I became a volunteer I had just been through a very nasty divorce and was looking for a home-based part-time position. Volunteering for My Pickle has helped me get back into employment, and I would recommend to other people to join as volunteers for My Pickle."  
Catherine Eleam is from Nigeria and now lives in Colchester.
"I had just moved to the UK with my family and needed some experience working within this terrain. While waiting to land a job, I got the opportunity to volunteer with My Pickle.
"Volunteering has helped me to hone my teamwork skills, especially doing so virtually, which is where the future of working is headed. It has also made me appreciate social enterprises even more."  
James from Bath.
"I started as a volunteer with My Pickle in 2019, and since then I've developed new skills in research, quality assurance, leadership, and training.
"I've really enjoyed working with the QA team and researchers to produce helpful listings for My Pickle's users."
Interested?
Our next Cohort will run from 10 January 2022 to 12 May 2022. Applications will open in November 2021. Check back then or sign up to our monthly newsletter to be the first to be notified when applications open!


General
Everyday life is more expensive than it was before. For a variety of reasons, prices for things, such as food and energy, are going up.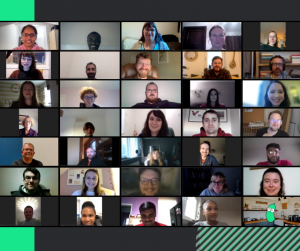 General
My Pickle has expanded its team of volunteers with the launch of Volunteer Cohort 5. As a Community Interest Company, My Pickle aims to improve
Subscribe To Our Newsletter
Receive the latest news and updates delivered straight to your inbox!


General
Everyday life is more expensive than it was before. For a variety of reasons, prices for things, such as food and energy, are going up.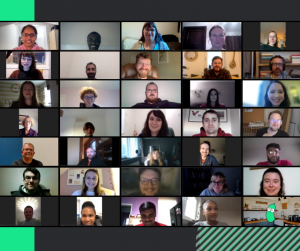 General
My Pickle has expanded its team of volunteers with the launch of Volunteer Cohort 5. As a Community Interest Company, My Pickle aims to improve