Mental health resources (general)
Showing

52

of
52 support listings
Food for the Brain
Nutrition advice for your mental health
Charity providing nutrition advice for a variety of mental health conditions and to improve how your brain functions.
Mind
Online community forum
A free, welcoming online community where you can listen, share and be heard.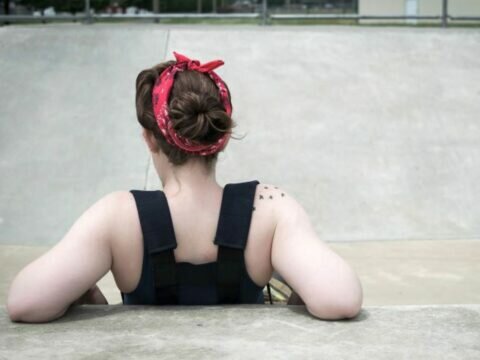 Harming Myself Hurt Others
I became angry, sad, started drinking, smoking and bunking off school. It was like someone pressed a self-destruct button.
Read story
Thrive
Gardening-based mental health charity in England
This service uses gardening to bring about positive changes in the lives of people living with disabilities or ill health, or who are isolated, disadvantaged or vulnerable.
Suicide Buddies
Dark humour mental health comedy podcast
Caution: only for adults with a dark sense of humour. Dave and Hampton are alive and they want you to stay alive and they're hoping a full hour of dark jokes will help.
Moodjuice
For depression, anxiety, panic, sleep
Advice to those experiencing troublesome thoughts feelings and actions. Self-help guides covering conditions such as depression, anxiety, stress, panic and sleep problems.
NHS
Mental health advice and tips
There are simple things we can all do to look after our mental health and wellbeing. Take the quiz to get started today with a free plan expert advice and practical tips.
ArtsMinds
Mental health resource hub for creatives
Your mental health is really important. The ArtsMinds information hub contains lot of resources for performers and creative practitioners.
Richmond Fellowship
Local mental health support in England
National mental health recovery charity offering range of services to support those with mental health, including supported housing, residential homes and employment support.
Mental Health UK
Information for people affected by mental health
Information and guidance for people affected by any mental health issues including stories.
Priory Group
Professional mental health support for young people
Provides treatment programmes for a variety of mental health issues which may affect children and young people in various locations throughout England.
Together For Mental Wellbeing
Various mental health services across England
Offers a wide variety of support to help people deal with the personal and practical impacts of mental health issues including advocacy and criminal justice services.
We're All Mad Here
Witty mental health blog
It bridges the gap between health professionals and people living with mental health disorders with it's wit humour honesty it offers readers information and support.
Mental Health Foundation
Practical advice to help look after your mental health
Find practical tips and advice to help look after your mental health. For example how to sleep better overcome fear and anxiety or how to use mindfulness and exercise.
The Perspective Project
A charity tackling mental health through art
Providing a therapeutic outlet for people suffering through mental health conditions and to highlight the different perspectives of mental health to the general public.
Talklife
Mental health peer support app
An app offering peer support for people struggling with mental health issues. Creates social connections where can express thoughts and feelings and start conversations.
Doc Ready
Prepare for mental health related GP visits
A digital tool that helps young people to prepare and make the most out of mental health related GP visits. Know what to expect plan what to say and record the outcomes.
Time to change
Learn more about mental health
To make lives better for everyone by ending mental health discrimination and to inspire people to work together to end the discrimination surrounding mental health.
Royal College of Psychiatrists
Evidence-based mental health information
Describes what depression feels like, some of the help that is available, how you can help yourself and how to help someone else who is depressed.
Mind
Advice on housing and mental health
Explains how your mental health and your housing situation might affect each other. Provides tips on how to cope and where you can get more support.
Chasing the Stigma
Find local mental health services
An online resource provided by Chasing the Stigma developed to support individuals with mental health issues and to signpost them to local services.
Open Mind with Frankie Bridge
Interviewing guests about their mental health
Opens up about her ongoing journey from her breakdown to her breakthroughs, and invites her guests to share their own experiences with mental health.
#IAMWHOLE
Mental health campaign and podcast series
A mental health campaign fronted by Jordan Stephens which includes a podcast featuring guest stars like AJ Odudu, Jamie Laing, Greg James and Professor Green.
Dame Kelly Holmes
What do I do?: mental health and me podcast
An honest account into how some the UK's best-known celebrities have coped with mental health from OCD to insomnia, addiction to grief and depression to anxiety.
I Am. I Have
Mental health podcast with therapist guests
Mental health advocates share the passions that shape their lives as well as thoughts on their own mental health.
Mentally Yours
A weekly mental health podcast
Conversations with guests who have dealt with mental health issues and discussions all the weird stuff going on in our minds.
Mental Health Crisis Angels
Mental health support via twitter
Peer support group who provide a chat service for people struggling with their mental health.
Innerhour
Find time for self-care with inner hour
App which has condensed the therapy experience down into a digital self-help platform to offer guidance with many aspects of mental health.
MindWise
Mental illness recovery support in Northern Ireland
MindWise is committed to providing cooperative interconnected services which work together. Supporting those recovering from mental illness.
Opening Up Cricket
Cricket and mental health podcast
Opening Up promotes mental wellbeing and suicide prevention through cricket and run a regular podcast.
Our Time
Support for you if your parent has a mental illness
Provides information, resources, and support for children and young people affected by family mental illness.
The Mental Health Foundation
Mental health guidance and resources
Provides a range of research and information on mental health matters.
Living Life to the Full
Online courses covering low mood, stress and resiliency
Offers online life skills courses based on Cognitive Behavioural Therapy to help deal with anxiety and general wellbeing. Free courses for NHS health and social care workers.
Breathing Space
Scottish mental health support
A free and confidential web and phone service for anyone in Scotland over the age of 16 experiencing low mood, depression or anxiety.
Student Minds
Mental health and wellbeing blog for students
The Student Minds blog is the UK's biggest blog on student wellbeing and mental health. Here students can speak up about their experiences of living with mental health difficulties.
Music Minds Matter
Mental health helpline for musicians
If you work in music and are struggling to cope emotionally or with mental health or know someone who is talk to us. It doesn't have to be a crisis or about music. Open 24/7.
Campaign Against Living Miserably (CALM)
Mental health support for men
Offers accredited confidential anonymous and free mental health support information and signposting to men anywhere in the UK through their webchat and helpline services.
Stem4
Mental health support for teenagers
Provides advice for common mental health issues.
My Possible Self
Mental health self-help app
Mental health and well-being app focused on helping you track and improve your mood.
Scottish Association for Mental Heath (SAMH)
What's your wellbeing score?
SAMH provides mental health resources online including a quiz to find out your wellbeing score.
NHS
Mental wellbeing audio guides
Provides short audio guides on a variety of mental wellbeing issues to offer practical advice and help boost mood.
TogetherAll
Online mental health community
Help members to take control, get help and feel better. Includes online forums, live therapy in the UK, courses, and resources.
The Mix
Crisis messenger for under 25s
Offers free 24/7 crisis support across the UK. If you're aged 25 or under and are experiencing any painful emotion or are in crisis text THEMIX to 85258.
MentalSnapp
Mental health journal app
A video diary app for people managing their mental health to self care by recording clips and responding to guided exercises to reflect, review and share.
Action Mental Health
Support for mental health and learning disabilities
Action Mental Health provides support and opportunities for those with mental health issues or learning disabilities, encouraging a healthier way of life.
The Silver Line
Silverline helpline for older people
The Silver Line is a free confidential helpline providing information friendship and advice to older people open 24 hours a day every day of the year.
Happy Place
Happy place mental health podcast
Fearne Cotton chats to celebrity guests about their mental health in a podcast series about mental health. Guests include Dawn French, Stephen Fry, author Matt Haig and Olympic diver Tom Daley.
Samaritans
Whatever you're going through, call 116 123
Whatever you're going through call us free any time. You don't have to be suicidal to call us. We offer a safe place for you to talk in your own way about whatever's getting to you.