My Pickle CIC strengthens board with appointment of two non-executive directors
My Pickle CIC strengthens board with appointment of two non-executive directors

Non-for-profit support organisation My Pickle CIC ("My Pickle") announces the appointment of two new non-executive directors to the board, whose experience within socially conscious enterprises will drive the development of a corporate support package.
Business mentor and strategist Luba Reynolds, and marketing, diversity and inclusion consultant Alyssa Ordu have joined My Pickle, whose website launched in October 2020 to act as a one stop shop for anyone facing crisis to quickly find the help they need delivered by charities and other organisations.
Glasgow-based Founder and CEO, Cat Divers, created My Pickle (from the phrase 'in a pickle') based on personal experience. Having faced and overcome personal challenges she understands how hard it can be to find support and wanted to help others. With the support of hundreds of volunteers across the UK, the My Pickle website mypickle.org currently signposts to over 1,750 resources including helplines and apps.
She said: "During this pandemic it has been inspiring to see so many organisations step up efforts to help their customers and employees. We want to boost the signposting capabilities of these organisations, enabling them to quickly and effectively signpost any customer or employee facing crisis to trusted support resources.
"Collaborating with these organisations can help boost our social impact,  helping more people find the help they need when they need it.
"I am confident that our newly appointed non-executive directors Alyssa and Luba, will be instrumental in our growth plans to help us scale our reach and social impact while driving our sustainability agenda."

Introducing Alyssa Ordu
Alyssa Ordu grew up in the Philippines, the States, Tunisia, and the UK.
Now based in London, she has carried out award-winning work in marketing, creating strategies for socially conscious businesses, and helps companies to communicate with their global audiences. Her work in diversity teases out what gets in the way of building truly inclusive teams, channelling privilege as a force for good. She delivers anti-bias workshops at a range of organisations including NHS, The Guardian, Snapchat, Stella McCartney and Sky.
Alyssa said: "When Cat approached me to join the board of My Pickle, I was immediately struck by her absolute passion to see that no-one struggles alone, regardless of their situation or life circumstances.
"It's a vision I also share, which is why I accepted the position as a non-executive director, and I'm excited to support and guide My Pickle as it develops that vision to ensure it reaches and helps as many people as possible."

Introducing Luba Reynolds   
Luba Reynolds works with women-led social enterprises, having carried out management consulting services at PwC, KPMG and IBM Global on projects which improved technology sales growth by double digits.
Luba said: "Cat has done an amazing job of driving My Pickle forward to where it is today, and her work to coordinate hundreds of volunteers to develop all of the information on the website is an incredible achievement.
"I look forward bringing my experience of both sales, IT leadership and business development to the My Pickle board, and to support Cat in pursuing new opportunities which will grow the organisation and redefine the way businesses think about social mobility."


General
Everyday life is more expensive than it was before. For a variety of reasons, prices for things, such as food and energy, are going up.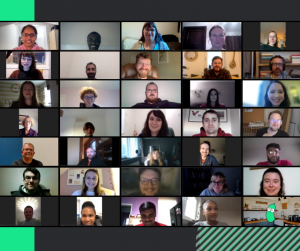 General
My Pickle has expanded its team of volunteers with the launch of Volunteer Cohort 5. As a Community Interest Company, My Pickle aims to improve
Subscribe To Our Newsletter
Receive the latest news and updates delivered straight to your inbox!


General
Everyday life is more expensive than it was before. For a variety of reasons, prices for things, such as food and energy, are going up.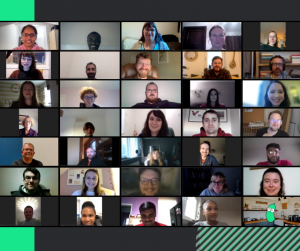 General
My Pickle has expanded its team of volunteers with the launch of Volunteer Cohort 5. As a Community Interest Company, My Pickle aims to improve