Mypickle.org founder shortlisted for the Great British Entrepreneur Awards
Mypickle.org founder shortlisted for the Great British Entrepreneur Awards


My Pickle founder Cat Divers has been shortlisted from a record 4,800 entries as a finalist for the Entrepreneur for Good Award Scotland & Northern Ireland 2021.
The award recognises entrepreneurs who have a mission to create social value and is judged by a prestigious panel of business founders including Anne Boden MBE, founder of Starling Bank, Cath Kidston MBE, and James Caan CBE.
Nearly 900 entrepreneurs have been shortlisted across eight regions, and the winners of the Regional Finals in September will go on to the National Final held in November.
Cat said: "I am massively surprised and grateful for the recognition, but really it's our incredible team of volunteers that drives this initiative forward so my thanks and congratulations must go to each of them.
"We launched mypickle.org in October 2020 with the express aim of helping the most vulnerable people in the UK find support, and within the first six months of 2021 the website directly connected over 1,800 people to the information and advice they were searching for.
"I wanted the website to be a one-stop-shop for anyone in distress, and thanks to the hard work and research of over 200 volunteers from across the UK we can signpost people to more than 2,000 resources.
"In the first six months of 2021 the initiative has also enabled 11 of our volunteers to be able to find paid jobs thanks to the confidence and skills they've developed while working with mypickle.org and I'm incredibly proud of that."
Originally a business and finance graduate from Glasgow, Cat progressed up the corporate ladder as a chartered insurance practitioner, and it was while working in the insurance industry that she became concerned about the increasing barriers which leave the most vulnerable people unsupported.
Research shows that 11.8 million Brits find it difficult, stressful, or time-consuming to find help when faced with a life challenge. Of this, almost half (47%) have delayed or given up searching for help because it is hard to find the information, advice or support they need.
Cat added: "I know how hard it can be to find help. In what is already an overwhelming situation you can waste a lot of stress and time getting dragged down rabbit holes.
At our website, we cut through the noise and point anyone in the UK facing crisis in the right direction, making it easy to find help fast. We signpost helpful, national and vetted support resources like helplines without commercial bias. Our vision is to see that no-one struggles alone or is left behind, regardless of their situation or life circumstances."
Cat's work to create My Pickle has already afforded her recognition, including in NatWest's SE100 'Top 25 Trailblazing Newcomer', and as a Finalist in the UK Social Entrepreneur Index and Computing's Rising Stars Awards.
Anyone looking for support on a wide range of topics from mental health to debt either for themselves or a loved one anywhere in the UK can find the resources they need at mypickle.org


General
Everyday life is more expensive than it was before. For a variety of reasons, prices for things, such as food and energy, are going up.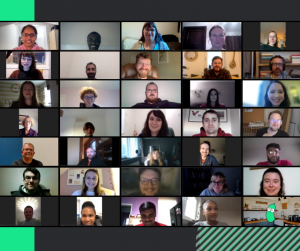 General
My Pickle has expanded its team of volunteers with the launch of Volunteer Cohort 5. As a Community Interest Company, My Pickle aims to improve
Subscribe To Our Newsletter
Receive the latest news and updates delivered straight to your inbox!


General
Everyday life is more expensive than it was before. For a variety of reasons, prices for things, such as food and energy, are going up.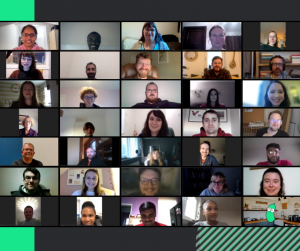 General
My Pickle has expanded its team of volunteers with the launch of Volunteer Cohort 5. As a Community Interest Company, My Pickle aims to improve