Blog
The Latest From My Pickle CIC
We share news and blogs covering a variety of topics. Sign up to our newsletter below to get the latest delivered to your mailbox!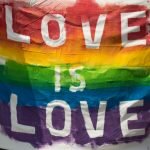 With June marking Pride Month which is dedicated to celebrating LGBTQ+ communities all around the world, mypickle.org talks to professional copywriter, Catherine about the experience
> Read more
November celebrates both National Adoption Day and World Adoption Day, which aim to raise awareness and celebrate adopted children and all the families touched by
> Read more

Baby Loss Awareness Week takes place 9 – 15 October every year and raises awareness of pregnancy and baby loss in the UK. Throughout the week, bereaved parents, and their
> Read more

700,000 people die by suicide every year and suicide is the fourth leading cause of death amongst 15- to 29-year-olds globally according to the World
> Read more

My Pickle CIC has launched Cohort 3 of their popular volunteering programme. Volunteers are the bedrock of My Pickle, over 200 volunteers across the UK
> Read more

It's time to break the silence. Diane's story Diane Woolrich is a successful counsellor and hypnotherapist based in Cheshire, and it was her own personal
> Read more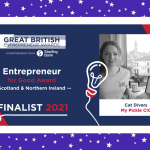 My Pickle founder Cat Divers has been shortlisted from a record 4,800 entries as a finalist for the Entrepreneur for Good Award Scotland & Northern
> Read more
Subscribe To Our Newsletter
Sign up to our newsletter to get the latest news delivered to your mailbox!